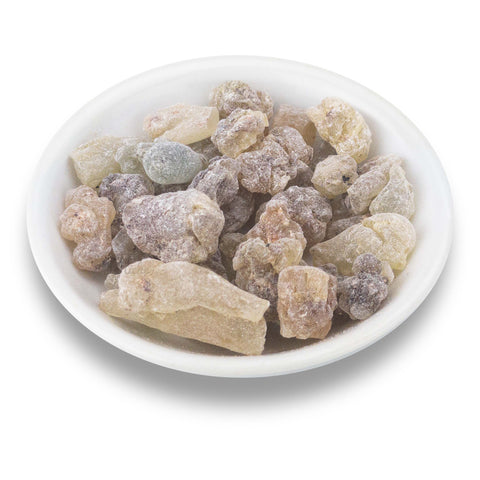 Frankincense Resin Incense - Premium Indian Frankincense (Boswellia serrata)
Our Boswellia Serrata Frankincense is the highest grade offered from India and carries a strong pine aroma. This new lot was harvested in 2021 by local farmers in Uttar Pradesh. 
Frankincense is traditionally associated with purification, protection, healing; bringing spiritual awareness, knowledge and meditation; releasing powerful positive energies and driving away negativity.
Botanical name:  Boswellia serrata
Common name: Indian Frankincense
Origin: India
For use as incense.
Burn resin over charcoal tablets in a proper heat resistant charcoal incense burner.
Helpful Information:
How to Burn Resin Incense
-->
---
We Also Recommend
---