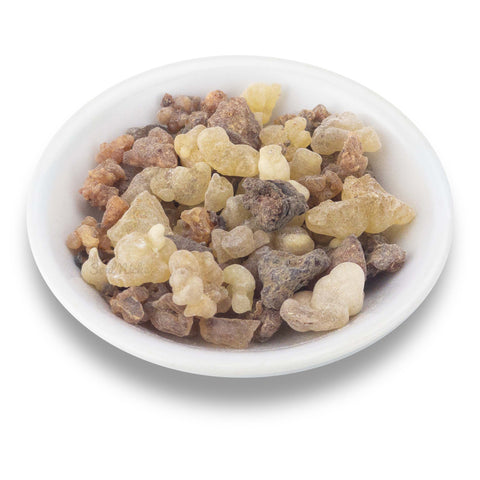 Frankincense & Myrrh Resin Incense Blend
Frankincense & Myrrh Resin Incense Mixture
100% pure, natural, raw and unprocessed.
A blend of the two most popular and historic resins, Frankincense and Myrrh.
The citrusy scent of frankincense blended with the woody scent of Myrrh in combination is used for clearing, healing, purification, protection, spiritual awareness, and meditation. It's long used to release powerful positive energies and to drive away negativity. 

Frankincense: Boswellia carteri. Origin: Africa.
Myrrh: Commiphora myrrha. Origin: Eritrea.
Helpful Information:
How to Burn Resin Incense
-->
---
We Also Recommend
---