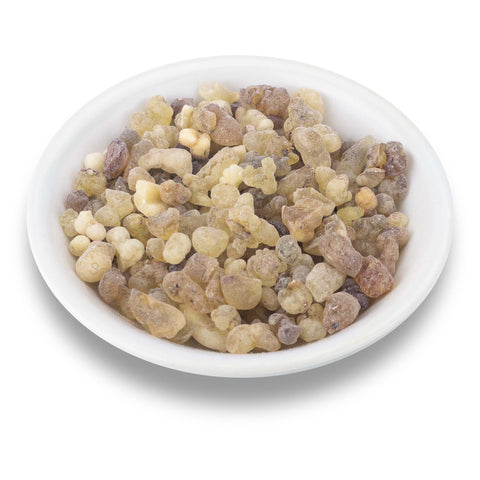 Frankincense Resin Incense - Arabian (Peasize)
An sweet and aromatic variety of Frankincense.
For use as incense, burn over charcoal tablets.
Frankincense purifies, protects, heals. Brings spiritual awareness, knowledge and meditation. Releases powerful positive energies and drives away negativity.

Frankincense tears consist of the resin obtained from Boswellia carterii, a species of tree native to Arabia, India and northern Africa. It takes between 8 and 10 years for these small, thorny, shrub-like trees to mature before the milky resin can be hand-harvested. Frankincense tears are highly aromatic and are typically burned over smoldering charcoal bricks as incense.
Helpful Information:
How to Burn Resin Incense
-->
---
We Also Recommend
---