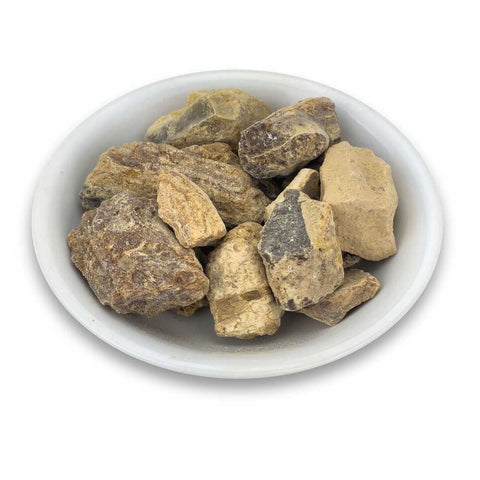 Damar Batu Resin Incense (Agathis Dammara)
Origin: Sumatra Indonesia
Species Name: Agathis Dammara
Sustainably Harvested.
For use as incense.
Burn resin over charcoal tablets in a proper heat resistant charcoal incense burner.
Damar Batu originates in Sumatra Indonesia. Harvested from the base of the tree, Damar naturally surfaces to the top of the soil and is picked up and cleaned. Damar Batu is one of the most sustainable resins around, due to its cultivation techniques that do not impact the tree. This resin is a great addition to any collection. These products support 40-50 farmers to be employed daily in government co-ops, sorting, selecting and cleaning harvester mix bags. Agathis Dammara – Sumatra Indonesia. 
Helpful Information:
How to Burn Resin Incense
-->
---
We Also Recommend
---