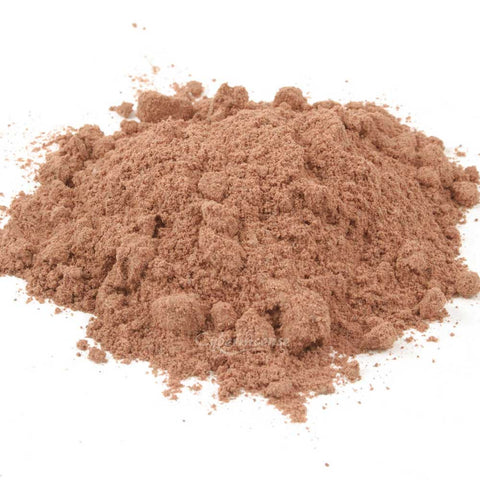 Powder - Benzoin Gum (Styrax benzoin)
Styrax benzoin
Origin: Sumatra
Fine grade powder.
Used in natural body powders and in soap making.
Acts as a fragrance fixative and preservative in incense, potpourri, colognes and perfumes.
Benzoin gum is an additive found in lotions and soaps.
Also known as gum Benjamin, this resin is obtained from a rainforest tree and has an aroma similar to vanilla when dried. The powder is used as a fixative in incense and potpourri, and as a preservative in natural cosmetics.

Because benzoin gum fixes other scents and acts as a natural preservative, it is used in a variety of cosmetics, including skin lotions and creams, and soaps.
The cultivation of Styrax benzoin trees with the expectation of harvesting benzoin gum takes an investment of time more than anything else. In fact, the gum cannot be extracted from the tree for at least seven years. Each mature tree, however, will continue to yield roughly three pounds of resin for the next decade or more.
Active compounds: 18% benzoic acid and 20% cinnamic acid with 1% vanillin, styrol, styracin, phenyl-propyl cinnamate and benzaldehyde.
For use as incense.
Burn resin over charcoal tablets in a proper heat resistant charcoal incense burner.
Helpful Information:
How to Burn Resin Incense
-->
---
We Also Recommend
---