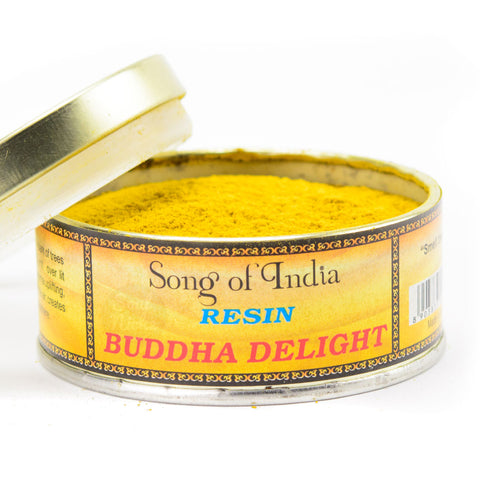 Song of India - Incense Powder - Buddha Delight
Buddha Delight Incense Powder
by Song of India
Self-burning resin incense powder blend
Size: 40 grams
*exact weights may vary
Place a scoop of incense powder onto your incense burner. Form powder into a cone/pyramid shape, light the top and allow to burn. Relight as necessary.
Also add to your favorite resin and incense blends for added fragrance!
Resins are obtained from the bark of trees in their natural form. It is burn over lit charcoal for the purpose of aroma uplifting, ritual, and prayers. It purifies the air, creates a relaxing and peaceful atmosphere.
Helpful Information:
How to Burn Resin Incense
-->
---
We Also Recommend
---