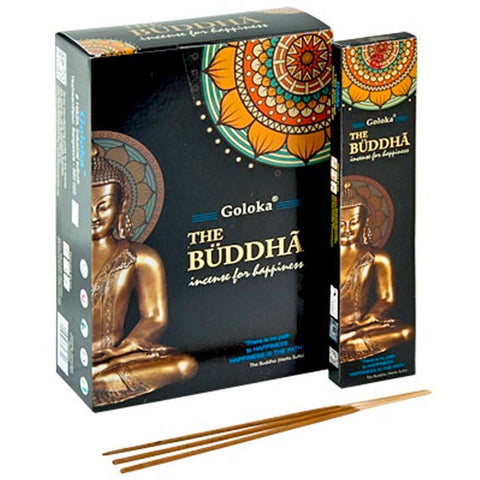 Goloka Buddha Incense Sticks
Goloka THE BUDDHA Natural Incense 
Incense for Happiness "There is no path to HAPPINESS, HAPPINESS IS THE THE PATH" The Buddha. 
Goloka Black Series.
Masala Incense Sticks from the Maker of Goloka Nag Champa.
Natural non-toxic incense.
Sticks Size: 8" Long.
One box - 15 Gram Box.
12 to 14 sticks in each box.
Burn time approx 30 minutes. 
Hand-rolled in India.
No child labor used. 
No Animal by-products.
Environment friendly.
Recyclable paper used.

-->
---
We Also Recommend
---